Aquaculture
Double Line Rope Mussel Floats
We have a range of double line float options from 200L up to 330L.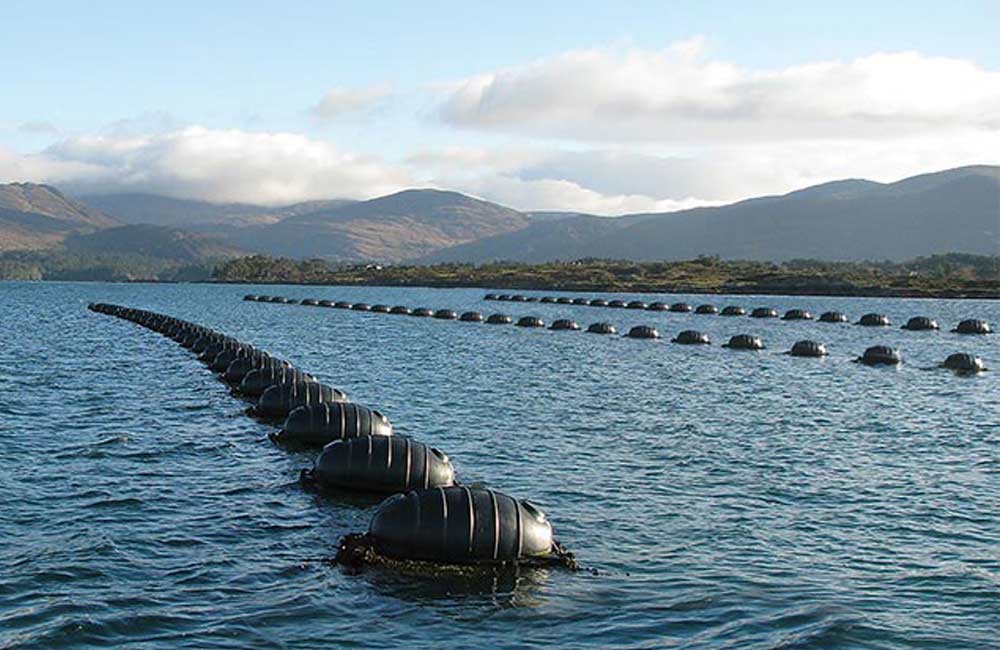 Double Line Rope Mussel Floats














In order to help grow your mussel crop our floats offer several distinct advantages. The oval shape design reduces the impact on the float from the ocean during rough seas, which in turn reduces the loss of crop from your lines.
The design ensures that JFC Marine floats have a low profile in the water, causing limited vertical motion and consequently reduces stress on the mussels. All of these factors culminate in significantly increased yields over a shorter time period for the mussel farmer. 
Our float handles are offset from the centre of the float. The purpose of this is so that your head line will be submerged using only 25% of the float's floatation compared to others amounting to 50% floats of the float's floatation.
A unique patented fin design also reduces the movement of the float in the water making the line more stable even in rough sea conditions.  This in turn, reduces the loss of mussel crop on long lines.
For ease of handling, the mooring eyes are strong and durable with both a long and wide opening. This increases the lashing area for the head line and reduces the risk of wear and tear on your head line rope.
Our floats are manufactured in a marine grey colour which reduces the visual impact to surrounding environment. The polyethylene used is fortified with UV stabilisers designed especially for marine applications.  
Product Code: MF200
200 Litre Inshore Mussel Float
---
MF200 Dimensions
1114 x 680H x 630W
---
Product Code: MF330
330 Litre Inshore Mussel Float
---
MF330 Dimensions

1400 x 800H  x 710W
---