LED Marine Lanterns
5-15 NM LED Marine Lantern
High intensity LED light for fixed installations.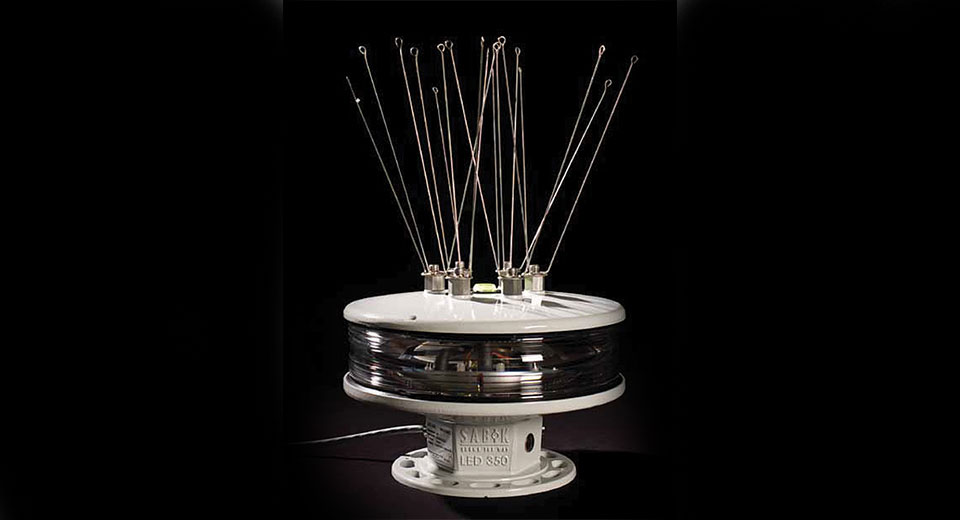 5-15 NM LED Marine Lantern


Marine Lantern LED 350 is a high-performance omnidirectional LED precision beacon with a range up to 15 NM (Tc = 0,74). 10 NM range with white achieved with less than 10 watts. Integrated flasher with daylight switch and a 16-ampere solar panel charger included. Extremely low power consumption, suitable for solar and battery operation. Field adjustable intensity and range with wireless Sabik Easy Programmer, Sabik PDA Programmer or USB/IR interface.
Range
Up to 15 Nautical Miles
---
Dimensions
430mm (h) 366mm (Ø base)
---
Weight
8kg for single tier unit (Add 2kg for each tier)
---
Colours